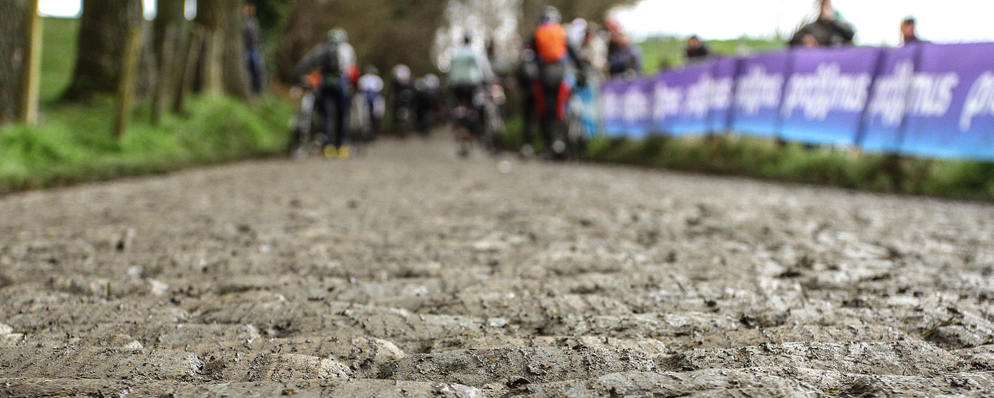 CYCLE HIRE FOR We Ride Flanders 2019 [TOUR OF FLANDERS/ RONDE VAN VLAANDEREN]
EARLY BIRD REDUCED PRICE UNTIL 1st OCTOBER 2018
join us for our 5th year at the event headquarters supplying cycle hire.
6th APRIL 2019 [provisional dates]
Please read all the information below before making a booking.
Early bird discount and low no risk deposit until 1st october 2018. Cancel before 1st november 2019 and we will refund your deposit in full
The full balance on the bike hire must be paid by the 1st december 2018
Friday (5th APRIL 2019) Afternoon pick up from the EVENT HEADQUARTERS IN OUDENaARDE from 2PM - 6pm only
PICK UP FOR ALL SPORTIVE DISTANCES
Saturday (6th APRIL 2018) Morning pick up from the EVENT HEADQUARTERS IN OUDENAaRDE 8-10 AM only
please pay for 2 days hire and state a Saturday pick up


BIKE DROP OFF (6th april 2019)
IS at the EVENT HEADQUARTERS until 7.30PM on the saturday.
I want to hire the bike for longer
It is possible to hire the bike for a longer period at an additional 30 Euros per day. A local delivery and drop off charge will appply.
Bikes can also be picked up from PECQ in Belgium. PECQ is approximately 30km south west of Oudenaarde
Please contact us for more information before making a booking. due to the professional race NO bikes can be returned on the sunday
oudenaarde only for pick up / drop off friday and saturday
Bike Specifications
All bikes are standard full carbon road bikes fitted with 25mm tyres and Shimano Ultegra groupset
We have a few Battaglin Fasters with Campagnolo Potenza grouspet
all have two bottle cages and a garmin mount fitted as standard

discounts
no group discounts apply on the early bird offer
How to book a bike
The quickest and easiest way to book your bike is to pre book online by selecting your dates below and paying a deposit.
Between May and September only. We can take telephone reservations by phoning the shop. We will take a non refundable 40% deposit over the telephone to secure your reservation with your credit card.
Contact us us via email with your requirements. We will then confirm availabilty. We will take a non refundable 40% deposit via telephone or via PAYPAL to secure your reservation.
You can come into the shop and reserve a bike or pick one up on the day. The full balance is due immediately.

We have 20 bikes available for your dates pick up: Friday 05/04/2019 drop off: Saturday 06/04/2019
My Hire Basket
in this section
FREQUENTLY ASKED QUESTIONS
WHAT SIZE BIKE DO I NEED ?
Providing Your Measurements
PROMPT D211 REVIEWS
terms and conditions
PAY BALANCE
Bikes
Prompt D211
Battaglin Faster
terms and conditions
your reservation deposit is non refundable
You will be responsible for all damage to or loss of the hire item up to the replacement cost
100 EURO DEPOSIT AS CASH IS REQUIRED PER BIKE. Your 100 euro deposit is returned to you if the bike is returned in the same condition
Original Photographic ID such as a Passport or driving licence must be left for the duration of the hire
Please make sure the bike is suitable for you. Once the bike is taken there is no refund available
No changes to the bike are allowed without our permission
If the bike is not returned by 6PM - we will charge 50 Euros for one days additional hire