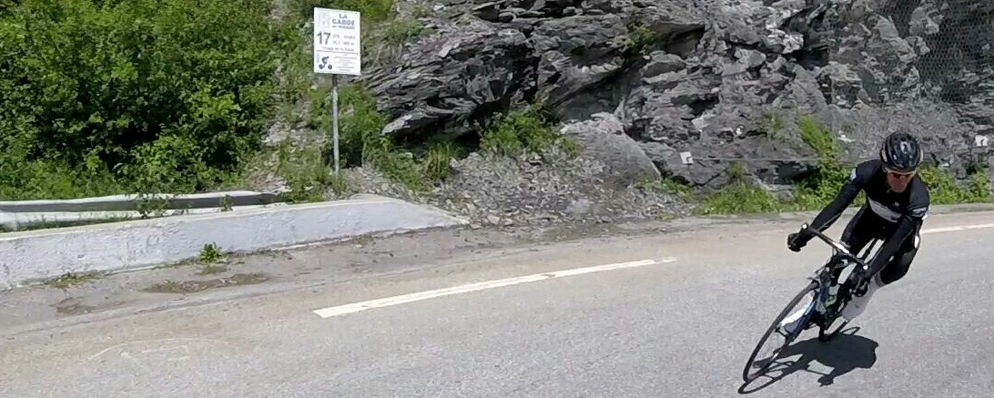 Frequenty Asked Questions
Cycle hire pricing and other information.

Below is a list of the commonly asked cycle hire questions. Before sending an email to us please make sure that you have read this first.
Hire Prices
To get the exact price and up to the minute availability please use the online reservation system.
To get a significantly reduced price on your bike hire book your self catered or cycle tour accommodation through More Than 21 Bends. At the time of booking you will be able to select bike hire as well.
Our full carbon Shimano Ultegra groupset bikes start from 36 euros a day. However the price you pay will depend on the following factors.
When you reserve the bike. The earlier in the year that you reserve it the cheaper it will be. For example we offer discounts on bike hire for next year.
The calendar month you hire the bike. June/ July and September are our busiest months so expect to pay more.
Ultegra DI2 bikes are more expensive than standard ULTEGRA bikes.
If you are hiring for a Sportive / Tour de France / La Marmotte then there is a minimum amount you will have to pay regardless of how long you hire the bike for. For certain events such as Paris Roubaix Challenge we have to pay to provide bike hire at the event and the price of your bike hire will reflect this.
To find out the price and availability of all our bikes please use the online booking system. Once you have selected your bike and duration the basic price will be shown. From here you will be able to add any extras that you require.
Prices quoted are per calendar day regardless of your pick up and drop off time.
Damage Waiver
At the time of hiring your bike you will be asked if you want to pay for a damage waiver for your bike. We offer 3 levels of damage waiver from the cheapest Bronze rate to the most expensive Gold Service rate. If you choose the damage waiver then your financial liabilty will be reduced if you crash or damage the bike. You are of course free to choose no damage waiver at all. You are still liable for loss or theft of the bike regardless of the option that you take. We therefore suggest you have suitable 3rd party insurance cover in place in case the bike is stolen or lost.
Applies to pick ups in Bourg d'Oisans only. please read all this section before contacting us
To guarantee a bike pick up the afternoon or evening before you will need to pay for the full day when making a booking. Where possible and subject to your bike being serviced and available you will be able to pick your bike up for an additional fee shown below.
Between 9AM-12PM - 40 Euros
Between 12-2PM No bike hire pick up is available - CLOSED
Between 2pm-3pm 30 Euros
Between 3PM-4PM 20 Euros
Between 4PM-5PM 10 Euros
Between 5PM-5:45PM 5 Euros
PLEASE NOTE THE ABOVE IS NOT A GUARANTEED SERVICE.
All early pick up charges will be applied at the time of pick up and are charged per bike. Your hire will commence when you make payment and not when you leave the shop. We close at 6PM so will not accept early pickups after 5:45PM.
EARLY PICK UP OF BIKE HIRE FOR TOUR DE FRANCE Stage finishing ON ALPE D'HUEZ
In the event that your original booking start date is within 5 days of a Tour de France stage on Alpe d'Huez then the full 1 day price is applied regardless of the time you pick it up.
Early pick ups outside of Bourg d'Oisans
TO PICK UP YOUR BIKE EARLY FOR WE RIDE FLANDERS / PARIS ROUBAIX OR LIEGE BASTOGNE LIEGE THERE IS A CHARGE OF AN ADDITIONAL 50 EUROS. PLEASE note we can only take cash on the day
For all other events please contact us for a quote
Minimum Hire Periods
During busy times we put in place a minimum hire period. This will be clearly shown when you go through the online booking process. This minimum period will be relaxed to just one day during the same calendar month if there are any bike left to rent.
Bike fitting
A basic seat and stem adjustment can be performed on the day. This is included in the cost of your hire.
For more exact bike fittings and costings please visit our <<
Providing Your Measurements
>> page for cost and details
Bike Gearing
All our road bikes come with Shimano Ultegra 22 speed Compact chainset (50-34 Teeth) and an 11 - 34 rear cassette. This gearing is perfect for the mountain roads. Triple chainsets are no longer made or supported by Shimano at Ultegra level
What comes with the bike
The bike comes with two bottle cages and a pump as standard. Each bike is also fitted with an out front GARMIN mount. At the time of booking and for an additional cost you can also reserve pedals , Garmins , helmets, spares, bottles , and cycling shoes.
Female Specific Bikes
While we do not have bikes specifically for women our smaller bikes do have shorter stems and smaller handlebars. We are also happy to switch the saddle to one of our female specific saddles
Group Discounts and Special Offers
Depending on the quantity of bikes required and the time of the year we may offer a group discount. Group discounts start from 5 bikes or more for a period of 3 days or more. Please contact us in the first instance before making the booking.
Hire Bike Delivery
We may be able to deliver your bike for you but this will depend on the number of bikes you require and the time of year that it is. There is a charge for this service so please contact us via our Bike Hire Delivery Service before reserving the bikes.
Drop in Bike Hire
You are welcome to drop in and hire a bike at any time (subject to us being open). We are unable to reserve bikes unless you go through the online booking process.
Terms and Conditions of Hire
Can be found here